We are your expert source for commercial irrigation systems.
Commercial irrigation systems are an easy and effective way to automate your business's landscaping maintenance. When it comes to providing the right care for your unique grounds, however, there is a lot more to consider. That's where our team comes in with our expert knowledge of commercial irrigation systems.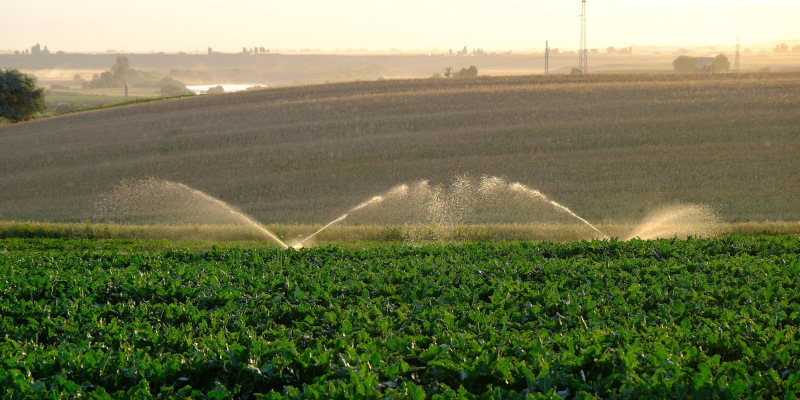 Of course, any landscaping depends on the proper care of its features for the climate it's in. With over 20 years of experience in the industry, our team at A Greener South knows how to provide the best irrigation solutions for businesses throughout Greensboro, Georgia.
Commercial irrigation systems are custom designed to cater to the unique needs of every property. Whether you are surrounded by grand trees, colorful flower beds, a large lawn, or a combination of elements, you need irrigation solutions that will give each feature the care it requires without you having to think about it.

We pride ourselves on our unparalleled expertise in irrigation systems and technologies and can evaluate your property to determine the right irrigation solution for your needs. We also offer routine maintenance and repairs to protect your investment in the irrigation system, as well as your property's landscaping. As your outdoor features change along with the seasons, we can adjust the irrigation system to keep your property looking its best.
We have the experience and knowledge to provide irrigation solutions tailored to your business. Give us a call and trust our team to handle your irrigation needs, so your property continues to reflect your business's excellence.
---
At A Greener South, we offer a range of commercial irrigation systems for customers in Monroe, Athens, Dacula, Loganville, Social Circle, Grayson, Bethlehem, Statham, Bogart, Conyers, Covington, Snellville, Athens, Watkinsville, Jefferson, Braselton, Buford, Greensboro, Eatonton, Sugar Hill, Suwanee, Johns Creek, Duluth, Lawrenceville, Lilburn, Stone Mountain, Norcross, Atlanta, Alpharetta, Roswell, Decatur, Tucker, Lithonia, Oxford, Stockbridge, McDonough, Locust Grove, Lake Jackson, Lake Sinclair, Lake Oconee, Lake Lanier, and Hampton, Georgia.