Power your landscaping lighting with solar.
Landscape lighting is a great way to improve your yard's aesthetics, security, functionality, and appeal after the sun goes down. But, like many homeowners, you probably don't want to deal with an increased electric bill after your landscape lighting goes in. If you're looking for alternatives to traditional landscape lighting, we highly recommend solar path lights.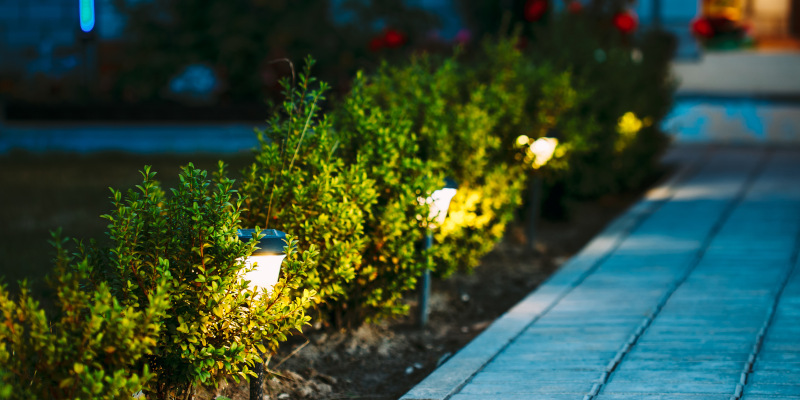 At A Greener South, we can set up solar path lights along any pathway on your property. We serve the Monroe, Georgia area, and we are known for our excellent service and stunning landscape lighting designs. If you are interested in solar path lights for your home, we can introduce your options and devise a configuration for them on your property that exceeds your expectations.
Solar path lights are equipped with small solar panels that capture the sun's energy during the day. Once the sun sets, a sensor will detect when darkness has come. This sensor will then signal the lights to turn on, and they will remain on until the sun rises again in the morning. Not only are solar path lights a beautiful addition to your home, but they are a no-hassle way to keep your path lit up at all times.
We'd be happy to tell you more about solar path lights and why they are a great choice for your home in Monroe. For more information about these lights or to schedule a consultation with a member of our team, contact us today.