We can help you highlight your yard's most prominent features.
Landscape lighting is a great investment in your property. Not only does landscape lighting improve your property's security, but it adds appeal and interest to your yard after the sun goes down. Additionally, the right landscape lighting plan can make getting around your yard easier at night while eliminating the need to bring out lights to continue to enjoy the outdoors.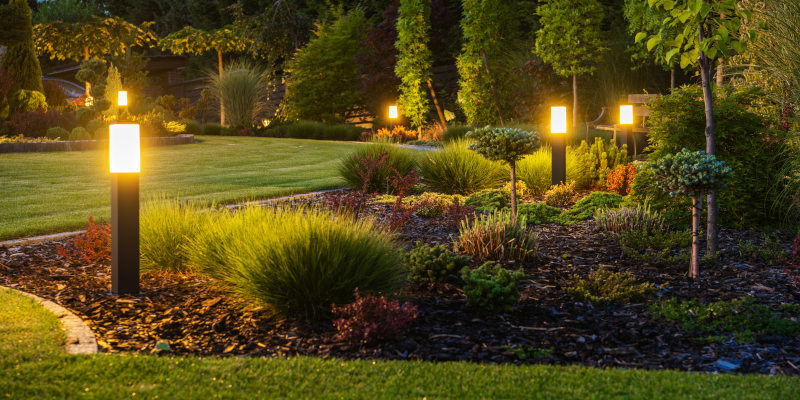 As you put together a landscape design plan, you might want to use a spotlight to showcase different features in your yard. For example, if you have a large pergola or tree in your yard, you might want to add a landscape spotlight to this feature. This can add a focal point to your landscape design plan and enhance the overall look and function of your landscape lighting.
At A Greener South, we can recommend different landscape spotlight options for your yard. In addition to making this recommendation, we can also help you develop the entirety of your landscape lighting design plan, installing it once we solidify the details. In addition to adding a landscape spotlight to different features, we can incorporate smaller lighting options and other features that make your landscape look its absolute best when the sun goes down.
We're excited to get started designing the landscape lighting for your front or backyard. To learn more about our landscape lighting services and why we are a popular provider of these services here in Monroe, Georgia, get in touch with us today.