Choose us to install your landscape lighting.
Having a landscape that's lit up after the sun sets is a great way to add beauty, function, and appeal to your property, allowing you to navigate around your yard or garden safely or highlight a particular area. A well-lit landscape can also deter intruders because thieves are less likely to try and get into homes where they can be seen easily.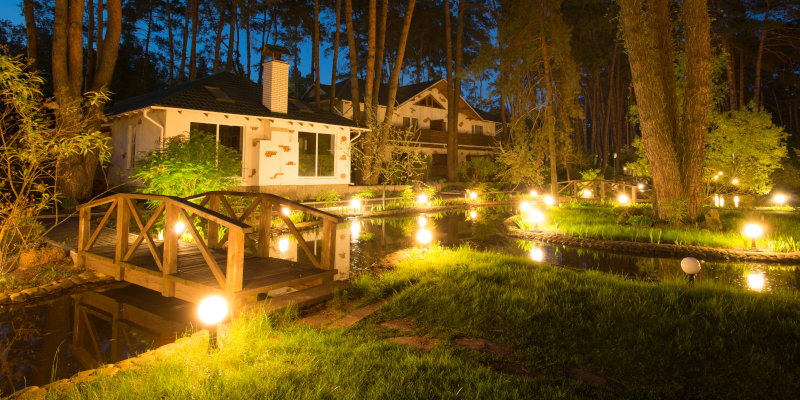 Once you've decided to add landscape lighting to your property, you may want to outsource this project to a professional. When this day comes, turn to us at A Greener South. We provide landscape lighting installation services here in the Monroe, Georgia area, and we're excited to work with you.
As part of the landscape lighting installation process, we can help you design your new lighting plan. We'll start by talking to you about what features you want to highlight, what your preferences are for your new lighting, and whether you'd like to go with low-voltage or solar lighting. Once your design is in place, we can move forward with the actual installation.
During the landscape lighting installation process, our team will make sure we follow the design plans with exactness and that your new lighting setup turns out exactly as you envisioned. Our professionals are friendly, communicative, and dedicated to a job well done.
If you're ready to enhance your home and its landscaping with landscape lighting, we're the professional to work with. To get a quote for landscape lighting installation or to learn more about our services, contact us today.