Commercial irrigation maintenance is crucial for ensuring the health and beauty of your landscape while conserving water and minimizing costs. A well-maintained system operates efficiently and effectively, translating into a variety of benefits for you. When you trust us at A Greener South for maintenance, you will protect your investment and enjoy a thriving landscape.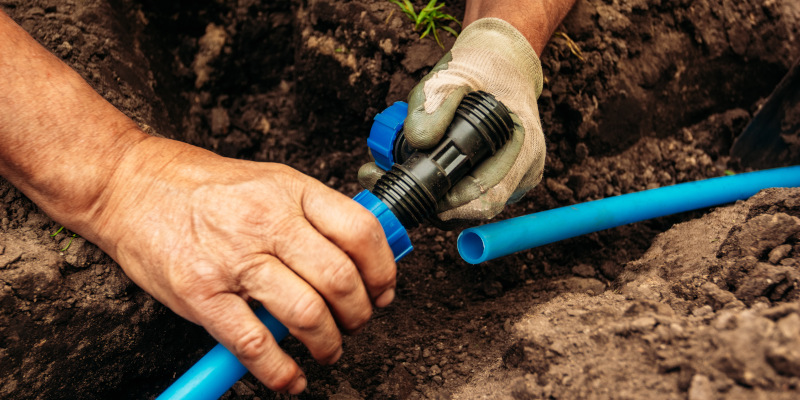 Here are the critical advantages of regular commercial irrigation maintenance:
Your Irrigation System Performs Well- Routine inspections and tune-ups by our expert technicians can identify issues such as leaks, broken sprinkler heads, and clogged nozzles. Promptly addressing these problems means that your system will operate properly again and your landscape will get the water it needs.
Save Money and Water- During a regular maintenance visit, we optimize water usage by adjusting system settings and preventing overwatering or underwatering. This protects your Monroe, Georgia landscape, saves you money on utilities, and conserves valuable resources.
Your Irrigation System Will Last Longer- Our clients who invest in consistent maintenance help prolong the life of their commercial irrigation system. Maintenance reduces the likelihood of premature failures and ensures a longer, more reliable service life for your investment.
A Lush Landscape Your Customers Will Love- A well-maintained irrigation system provides the proper water to your landscape, promoting healthy plant growth and a visually appealing outdoor environment. Enhancing the appearance of your property means making a good impression.
Improved Property Value- A well-maintained and visually appealing landscape can significantly increase your property's value. Investing in regular commercial irrigation maintenance ensures that your landscape remains an asset rather than a liability.
If you would like to set up a regular maintenance schedule for your commercial irrigation system, contact us today.